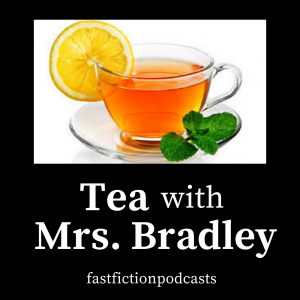 Tea with Mrs. Bradley is the latest release for FastFictionPodcasts.
This is a favourite story of mine for three reasons.  First, it was written quite a while ago and made into a short film with the title Mrs. Bradley's Hat,  with the then active Brisbane QPix.  It was directed by a VERY young Judd Tilyard, who is now  an Australian film director and producer, based in Toronto since 2010 where he is now the co-owner and head of Production at Dimeworth Films.
It was also read on 4RPH by Kim Dodsworth the Queensland StoryTeller. Kim read many of the stories that are now being dramatised by FastFictionPodcasts. However our new dramatised production features Michael Wilkins, who read our emotive war story Wheeled Prison in our April launch.
Finally, it is a truly unusual sad/funny/ story, with many layers and complex issues still pertinent today.
However, one word of caution. Do not confuse it with the equally delightful, but completely different detective series starring Diana Rigg, 1998 (A forerunner of the Phyrnne Fisher Mysteries)/ They are very different ladies who share only the name.
Below you may see your Editor 'Wotif' playing an 'old woman' when she was a comparatively 'young woman'. Nowadays there isn't much difference.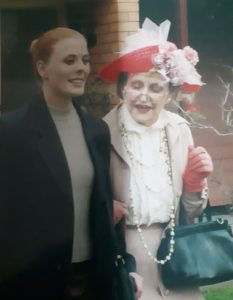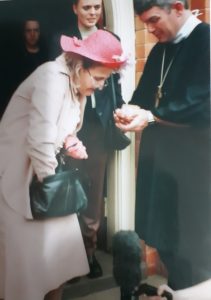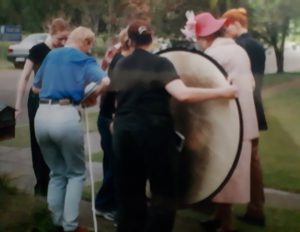 Note, Update March 2019 –
Please follow and like us: