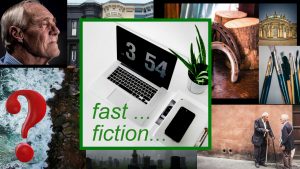 Can you find the icon of your favourite podcast between May and June?
1st July and we begin the third month since launching our first Podcast – Wheeled Prison. Since then our listeners have steadily grown, suggesting there is a place for people who want to listen to dramatised short stories. They go so well together with a morning Tea break, or ride to work, or, if you are well organised – a sit-in in the garden. To go directly to the site press, here.
For those who are just joining us, here is a quick break-down of what we have covered in the last eight weeks.
Wheeled Prison – a beautiful and emotive story of an old man's reflection of war. MYTSeries
A bad luck day – A criminal on the run has a bit of luck – but it turns into the worst day of his life. CWGSeries
Front window – The drama of Hollywood comes to a city back street – with a surprising twist. General
All or Nothing – A young woman thinks she has nothing – but finds out it is something someone else wants, desperately. CWG
The Wake – An Irish Wake is an ideal place for a detective to begin investigations. But it may not continue. CWG,TSTeries
The odd couple – A long marriage does not end well. MYTSeries, TST
Artistic Licence – A grieving husband finds out who killed his wife and dispenses justice. CWG
Grave Consequences – a story that is difficult to classify. CWG, TST
For Sale – A Real Estate agent's nightmare. General
A natural accident – Revenge eats up a man with little to lose. CWG
Home Alone – Custard involved with Murder – Short, Sharp, but not Sweet. CWG
Decisions – A man gets what he wants for – but not in the way he wants it. CWG
Highlights – A day in the Family life in Suburbia. LITSLSeries
Tea with Mrs. Bradley – Mrs. B is a sweet old lady – or is she? CWG.
Note: Update March 2019 – With almost a year gone it is interesting to note that there is still no focus or preference shown towards short or long podcasts, read or performed, or one series over another. Confusing?
Please follow and like us: