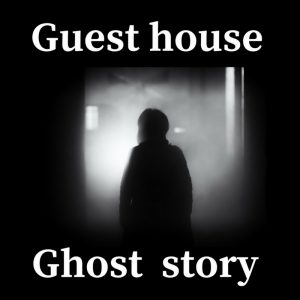 Guest House Ghost Story is our new podcast.
Written and Narrated by Breanda Cross
A couple of young girls miss their train on a dark night and find themselves in an isolated guest house. It has all the components of  a scary story, and here's hoping it delivers.
There are many ghost houses that come to mind, especially if you love movies.  Psycho is the obvious choice, even now, some 55 years since it was released.  It even has its own fan club. GHGH certainly isn't in that class. But it did begin its life 30 years ago, when caught out late at night, I stayed in a nearly empty guest house right by the railroad in Tentafield, The landlord could well have been cast as Riff Raff in the Rocky Horror  Picture Show some few years later, and things certainly went "bump in the night',  all night, along with sliding beds, rats in the rafters, and lights going on and off for no reason.  And of course, the entire house shook every time a train went past.
Note  If you want to have some fun with your own GHGH, please ask for the script, and we will be happy to send it to you.
Please follow and like us: