Your web host – Wotif would like to make special mention of all the people, web sites, services and YouTube providers who assisted in the formation of this site, and the podcasts.
First and foremost, we would like to acknowledge iTunes, without whom none of these pods would ever have a home to begin.
Auphonics – a free editing suite
Wooshkaa – a free platform
Canvaa – a free editing site
Brisbane Podcasters – an organization offering support
Freesound – for free music and sound effects
Unsplash – free images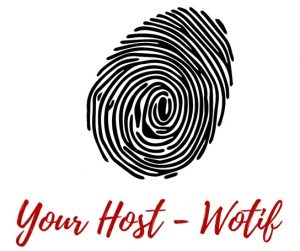 Your Podcaster in Time
Podcast Platforms
FastFictionPodcasts  is now available on many sites and platforms. 
Whooshkaa – https://player.whooshkaa.com/shows/fast-fiction
iTunes – https://itunes.apple.com/us/podcast/fast-fiction/id1373598278?mt=2
Listen Notes – https://www.listennotes.com/c/d63519917981408e9f65beca9badfdcd/fast-fiction-breanda-cross/
Podcast Republic – https://www.podcastrepublic.net/search?title=Fast+Fiction