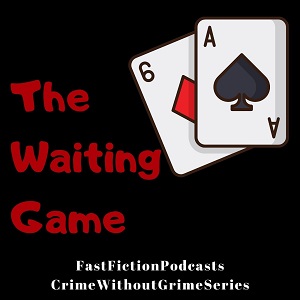 The Waiting Game is another of FastFiction's CoProPods. What's that? Well, it is a co-operative production with contributions from the Hand to Mouth theatre team in the U.K. They are a live-action theatre company featuring many stories similar to our own. David Pollard and Susan Hill provide us with a wonderful pastiche of a marriage that isn't too healthy. And I don't just mean the 'man-flu'.
We last met up with David in his wonderful monologue, Reality Check. (He does seem to play the hen-pecked husband rather well).
And once again, may I remind you that all our productions are provided voluntarily, so a review on your podcast platform goes a long way by way of payment, Thankyou.